Schedule Credit Repair Audit

We audit your credit and create a custom plan for free




We keep your information secure and will never spam you
Free Consultation

Since no two Credit Reports are the same, we give you a FREE consultation so we can map out a plan of action to fit your specific needs and goals.
Unlimited Deletions

Unlike other Credit Restoration Companies, we don't charge you extra for deletions. We dispute EVERY negative account on your Credit Report every single month.
Measurable Results

With every membership level, you get complimentary access to Client Tracking Portal. You get to track your results every step of the way so you're never in the dark.
100% Secure

Protect Your Identity
Cancel Anytime

Absolutely No Hassle
As a direct result of working with Cobalt Credit Services, our credit scores went from 595 to 720 in one year! We were able to refinance our car loan and lower the rate by 11%. Thanks to Jesse, we now qualify to get a home for our family. We couldn't be happier!

Michael & Barbara A.

Seattle, WA
I had been denied for a Mortgage Loan and was referred to Cobalt Credit by my Banker. In 6 months, my Credit increased over 100 points, and I was approved. This was really a great investment. Thanks to Cobalt Credit Repair, my family finally has a safe and secure home.

Brian P.

Houston, TX
I thought I had excellent Credit because I pay all my bills on time. I was denied for a Credit Card so I checked my Credit Report and realized that I was being haunted by a Debt Collection Account. I worked with Cobalt Credit Services, the Collection was removed in 90 days and now I really do have excellent Credit!

Ann M.

Seattle, WA
I did a Consultation with Cobalt Credit Services last month. I thought that I may need Credit Repair, but I didn't know exactly what I needed, so the consultation was very helpful. I got all my questions answered, got a better understanding of how credit works and it didn't cost me anything. I didn't need Credit Restoration, and they didn't try to sell me anything. I just needed some guidance and that's exactly what I got! And Jesse was AMAZING!

Ashley P.

Seattle, WA
Our Free Credit Training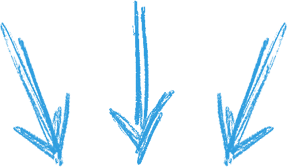 We value your privacy and would never spam you!
100% Money Back Guarantee

We're so confident in our work that we offer a 100% Money Back Guarantee. Unlike other Credit Restoration companies, we will not sign you up until we've reviewed your Credit Report and created a plan of action that is custom tailored to meet your specific goals.
Credit Restoration Experts

We have a proven track record of restoring and repairing bad Credit. We average a 76% deletion ratio within a 6 month timeframe. We use advanced dispute techniques that pressure Debt Collectors, Creditors, and Credit Bureaus to remove negative items from your Credit Report, resulting in increased Credit Scores.
Advanced Credit Education

There is too much misinformation about Credit and Credit Repair floating around online. It is easy to follow the wrong advice and do more damage than good. We provide Advanced Credit Education with all our service plans. Our goal is to pass on our knowledge on to you, so you can use your Credit with confidence.
Inquire About Services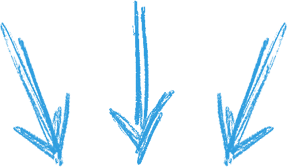 We value your privacy and would never spam you!
Guaranteed Credit Approval

Have you been turned down for a Credit Card, Auto Loan, or Mortgage? We work closely with high risk lenders that have agreed to exclusively offer our clients Guaranteed Approval on Credit Card Accounts (up to $5,000) that can help to build your Credit History FAST!
Mortgage Loan Assistance

We work closely with Mortgage Brokers, Banks and Real Estate Agents. We know how to get you qualified and we can help you find the perfect Loan Officer or Real Estate Agent to get your family into their new home as quick as possible. FHA, VA, First Time Home buyers and Refinance.
Expedited Program Available

Need something removed from your Credit Report fast!? We have the ability to negotiate expedited deletions with Creditors, Collectors and Credit Bureaus. We audit your Credit Report for Fair Credit Reporting Act violations and call the Bureaus, Creditor or Debt Collector and negotiate a removal of the item from your Credit.
Schedule a FREE Consultation
Submit your first name and email address to Schedule a Free Consultation and receive our 'Credit Secrets Newsletter'

We value your privacy and would never spam you